Mar 17, 2012
The Luck Of The Irish: Irish Weddings Traditions
It is no suprise that the Irish have a set of rules and guidelines for their traditional Irish wedding in hope that it brings them luck. So in celebration of Saint Patrick's Day, Estate Weddings wants to share these ancient traditions to spread the luck with all those soon to be brides!
Blue Wedding Gowns: Blue is a sign of purity
Hand Fastening Ceremony: a ribbon uniting lovers by "tying the knot"
Bride with Braided Hair: Symbolized feminine power and luck
Horseshoe: Held by the bride turned up assuring that the couple's luck won't run out
Magic Hanky: Bride carries a hanky that will be turned into a bonnet for first baby, and finally turned back into a hanky for your child to carry on his/her wedding day. Passing on hanky assures couple that luck will not run out.
Flowers: A bride wearing a wreath of wildflowers in their hair, and bouquets
Oathing Stone: holding a river stone while the couple says their vows so they will be "set in stone"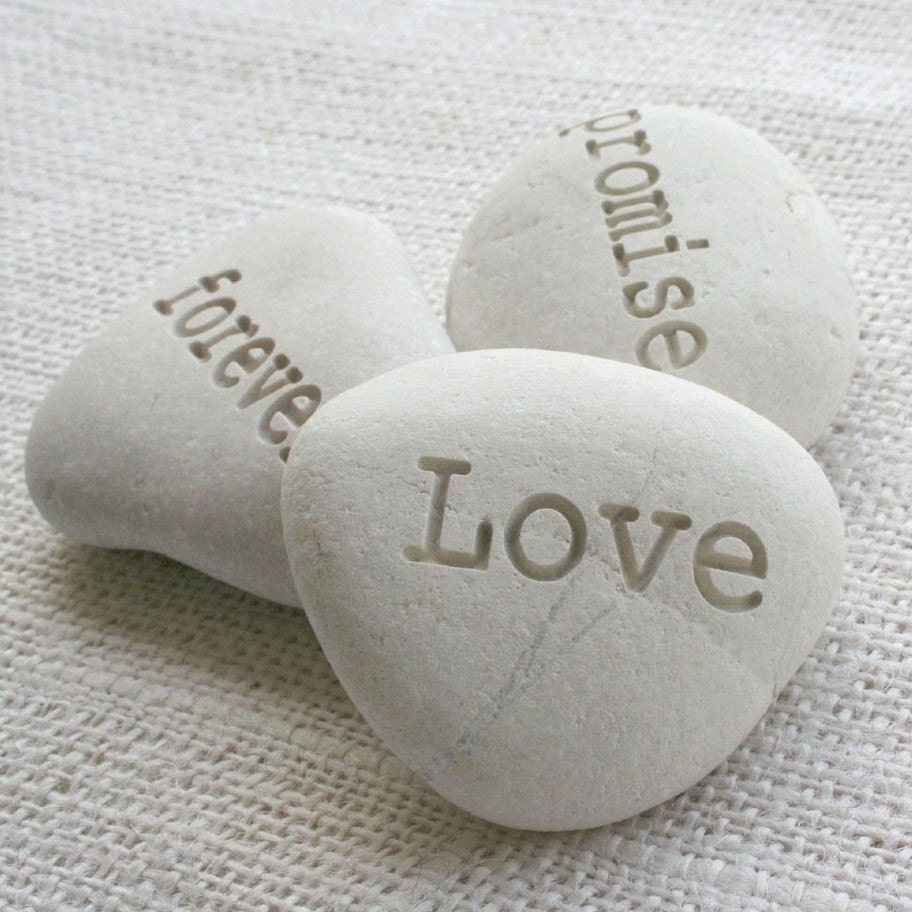 Pebble Toss: (part of ancient seaside marriages) after the wedding, the guests throw small stones into the water and make a wish for the happy couple's future and to appease the gods.
Mead and Honey: Mead is an alcoholic beverage produced by fermenting honey and water, also where the term honeymoon derives from. "Mi na meala" means the month of honey, referrring to the month after the wedding when Irish newlyweds celebrate their marriage by drinking mean (and honeymooning).
The Claddagh Ring: a traditional Irish wedding ring, typically passed down from mother to daughter. The heart symbolizes love, the hands symbolize friendship, and the crown symbolizes loyalty.
How you wear the ring determines your relationship status

On the right hand heart facing outward is single
On the right hand heart facing inward is in a relationship
On the left hand heart facing outward is engaged
On the left hand heart facing inward is married
Thanks to Fly Away Bride and Sugar by Tres Sugar, Estate Weddings was able to share these great Irish Traditions for those lucky couples! Happy Saint Patricks Day!
Photographer: Aspect Photography | Photographer's Assistant: Simon Curran | Cinematography: Heavy Man Films | Venue: Inish Beg Estate, Baltimore, West Cork, Ireland | Concept & Production: Fly Away Bride | Art Direction & Styling: Pearl & Godiva, assisted by Maura Dineen & Colette Nolan | Florist: Wild Floral Couture | Cakes & Desserts: The Cake Stand | Stationery: Farrell & Chase | Doves: Dove Days | Harp: Harper and Bow | Bride's Attire: Dirty Fabulous | Groom's Attire: Geraghty's | Makeup: Kathryn O'Neill Makeup Artist | Hair: Up Style Junkie | Jewellery & Cape: Elsa & GoGo Boutique | Ribbons & Trimmings: A. Rubanesque | Models: Rebecca Howarth (Lockdown), Eider Leite (Morgan Agency)  & Aisling Finnegan (Assets)
Read more