Dec 6, 2013
What to do With Your Old Wedding Dress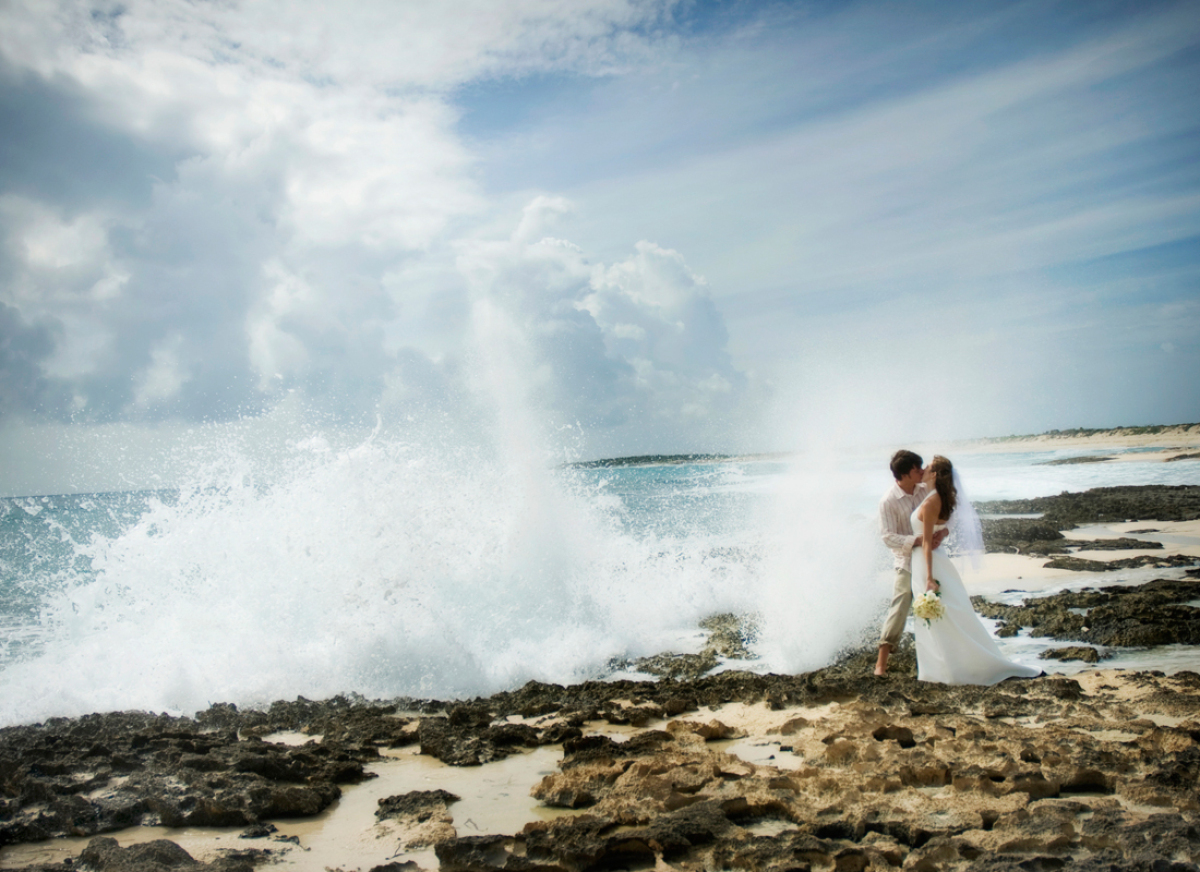 On her wedding night every girl deserves to feel like a princess. To get all dressed up in a white gown that took months to find, ready to walk down the aisle to a prince charming who promises to be there forever.
But after you are done playing dress up, what do you do with the dress?
Many women keep it in hopes of one day passing it on to an unborn daughter. Let's be honest with ourselves though, one day when our daughters are all grown up the styles will have changed, her body shape will be different, or maybe we will end up with a son who obviously has no interest in his mother's wedding dress.
Essentially you have no good reason not try one of the following ideas on what to do with your dress after the big day.  
Donate the Dress --
You will never wear your wedding dress again. Now with that being said, why not donate it? Several nonprofit organizations will sell your wedding dress and use the profits to benefit a cause such as Brides for Haiti which uses the profits gained from the wedding dresses to benefit missionary work. There are many nonprofit organizations that do this, so do some research and choose a cause that means something to you like cancer, saving the environment, or helping our military.
Choosing a charity that you feel passionate about will make parting with the dress a little easier. The website donatemyweddingdress.org provides a list of some of these organizations. Also places like Goodwill or St. Anthony's Bridal will use your donation to provide free dresses to low-income brides.
While it is hard to part with such a sentimental item, look at some of the benefits of donating your dress. Besides being able to feel good about yourself for putting your dress to better use, you can use your donation as a tax write off, as well as free up some extra closet space for some new shoes.
Trash the Dress --
Said to have started in 2001 by a Las Vegas wedding photographer, many couples now put a twist on the typical wedding photos. After the big day instead of packing up the dress to stay in a box in the back of the closet they keep it out to continue with the wedding photo shoot. The shots are done in a natural environment that provides contrast to the crisp, clean, white dress. Most commonly these shots are done at the beach, city streets, or in open fields where the dress is not actually trashed, but merely gets a little dirty.
For the more adventurous couples that are willing to literally "trash the dress" there are more unique spots to take pictures. Some of the most interesting shots I have seen came from inside caves in Mexico, horseback riding through the mountains, or repelling down cliffs. By trashing your wedding dress not only do you end up with great shots to put up around the house, but you also get to explore some pretty cool places that are sure to be a fun experience for both you and your new husband.
Transform it! --
If you are a crafty person and wouldn't mind tearing your dress apart then Pinterest has some pretty cool ideas on what you can make from your wedding dress. You can find tutorials on how to convert your dress into a Christmas tree skirt, necklace, pillow, hankies, or a headband as well as thousands of other everyday items.
If you're not a crafty person, like me, then there are plenty of people willing to help you out if you just send them your dress. Two sisters started a company called Old, New, Borrowed, Redo who will do the crafting for you. They can transform your wedding dress into lingerie, pillows, picture frames, and more for a reasonable price. Lastly if you just do a Google search online you can find many businesses that will transform your wedding dress into a cocktail dress or a christening gown for that daughter you've always dreamed of.
Sell it --
Lastly, everyone could use a little extra cash, especially right after the big day. There are many sites like Tradesy or Once Wed that will help you sell your dress.
These sites are quick, easy, and simple. Best of all you get to set your own price! Think eBay for wedding dresses. Now instead of a dress taking up space in your closet you will have extra space and some bonus spending cash to go along with it.
Your Turn...
After the party is all over and the guests are all gone, what will you do with your dress? Will you donate it, trash it, transform it, or sell it? Whatever your plans we would love to hear them!
Read more